In this issue we find out about Water Lilies' Swimming School Instructor Lousia-Kate Keylock.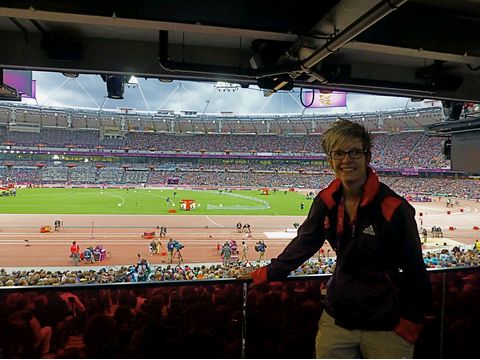 "I have been working as a member of the Water Lilies team since the summer. I am mainly based at Quidenham but also visit Redlingfield and Fressingfield. It's been lovely meeting you all and thank you for making me feel so welcome! I am so enjoying my return to teaching and break away from working full-time whilst studying for a NEBOSH Health & Safety Diploma.
I have been involved with swimming since the age of 16 years when I qualified as a Lifeguard at Diss Swim & Fitness Centre. I have been a Swimming Instructor since I was 18 years old. This enabled me to fund a Gap Year working in Hong Kong at an Outward Bound school and also help pay my way through college and university where I studied fine art photography.

For the past 11 years I have been employed in various roles within the leisure industry: Service Manager; Duty Manager; RLSS Lifeguard Trainer Assessor and Health & Safety Co-ordinator.
In 2012, my childhood dreams came true! I was fortunate enough to work at the London 2012 Olympics in the press operations team based in the Aquatic Centre where I got to meet and chaperone my swimming heroes - Michael Phelps, Mark Foster, Greg Louganis, Tom Daley...!!
I also took some time out from my career in 2013 to work as a volunteer Project Manager for the charity Raleigh International in Tanzania, Africa. I had the adventure of a lifetime and was involved with working on environmentally sustainable projects based in the rainforest and rural villages. I spent time trekking across the beautiful Southern Highlands living and working with tribes such as the Masai and HeHe tribes.
When I'm not hopping and splashing about in a Water Lilies' pond, I enjoy running and road cycling and am often training to compete in a road race or half-marathon. Florence in Italy is the next run destination on my list!"