Ubbeston Swimming Pool
We are delighted to teach in this beautiful BRAND NEW private pool in Ubbeston, 5 minutes from Laxfield.

* Monday mornings - STA Parent & Baby group classes. We welcome babies from 6 weeks old.
* STA Stanley Classes for 3 year olds to rising 5s, no more than 4 children in a class.

*After school swimming lessons for school age non-swimmers, beginners and advanced beginners. Small groups of just 4 children.

This luxurious pool is 12m x 4m with a depth of 1.3m and heated all year round up to 32+. Come and join us there! To book please contact the Water Lilies Swimming School Office.
Ubbeston Swimming Pool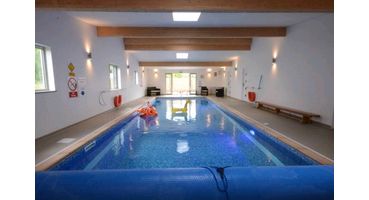 The Low Road,
Ubbeston,
near Laxfield,
Halesworth,
Suffolk.
IP19 0EY

Swimming Pools
Select any of the pools below for more information: