Water Lilies Swimming School celebrates a successful event at its 4th annual swimming gala!
Held in the Archbishop Sancroft High School pool in Harleston, Norfolk, Water Lilies hosted another brilliant swimming gala for its students on Saturday 21st May 2016. The swimming school invited its students working on their STA Angelfish Level 1 badge and above providing an opportunity to experience competitive swimming outside of their normal lessons. In its 4th year, the Water Lilies' gala was the largest yet with over 150 race entries and all the children who took part gave 110% with fantastic effort and achievement.
Water Lilies' new competitive swimming club 'Harleston Stingrays' were also invited to take part in the swimming gala.
"Well done Water Lilies for a fantastic well organised Gala, everything ran smoothly and like clockwork. A massive thank you to everyone involved. Louise had an amazing time and is very pleased with what she achieved." said Mum Nicola.
With a team of parent helpers as race time keepers and Water Lilies' instructors and poolside assistants volunteering, the event was exciting and everyone from the spectators to the 50 children taking part had a great afternoon. All the children received an achievement certificate with their times recorded. A charity raffle was also run to raise money for Great Ormond Street Hospital.
7 year old Molly said: "I am very proud of winning my race!"
Water Lilies' Instructor Nicky said:"It was fun. I certainly enjoyed helping and watching how well the children did. Well done to all involved!"
"Alfie had a great time at his 1st swimming gala, looking forward to beating his times next time!" said Mum Lynsey
Congratulations to everone who took part. Click here to view Race Times!

Look forward to seeing you all at our 2017 Swimming Gala!
It's easy to register online to access your free Water Lilies' parent portal in which you can view the progress of your child or children at the click of a button!
Chech which badges and certificates have been issued, and which ones you have ordered. See your booked lesssons. Read notes from your instructor. View the goals of the current bagde yoru child is working towards to see what is coming up and what they have already achieved.

Click here to register
Lauching the recent national Water Safety Week, the STA's President Richard Timms said: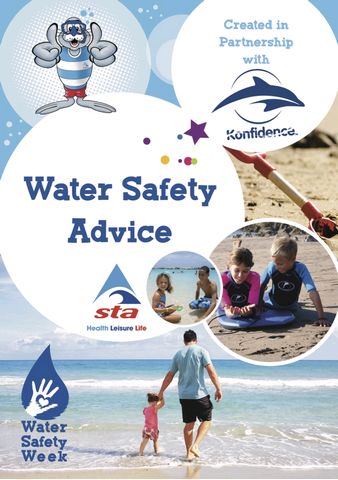 "Enjoying water – whether at a beach or in a swimming pool on holiday or taking a relaxing walk along a canal or river – is one of life's pleasures but it's important that people of all ages understand how to be safe in and around water, especially at this time of year with summer approaching.
For families who will be preparing to go on holiday, it is important that children understand the Water Safety Code. To help with the learning process, we've created a free downloadable water safety booklet.
The 24-page booklet, which has been launched for National Water Safety Week, features fun puzzles and activities to teach children how to stay safe in the pool and in the sea, as well as general water safety awareness in different environments and potential hazards, added Richard.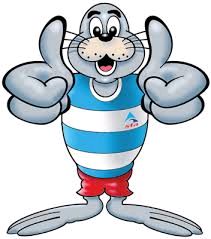 Water Safety Code
Spot the Dangers
Water may look safe, but it can be dangerous; learn to spot and keep away from dangers. You may swim well in a warm indoor pool, but that does not mean that you'd be able to swim in cold water outside.
Take Safety Advice
Special flags and notices may warn you of danger. Know what the signs mean and do what they tell you.
Don't Go Alone
Children should always go with an adult, not by themselves. An adult may be able to point out dangers or help if someone gets into trouble.
Learn How to Help
You may be able to yourself and others if you know what to do in an emergency.