Redlingfield Swimming Pool
Wash Farm Barn is a superbly appointed timber-frame complex, and offers the ultimate swimming experience with its low-chlorine water treatment. Located between Eye and Debenham, this converted barn offers a beamed interior with underfloor heating throughout. With ample dedicated parking space and disabled access, private weekly swimming and tuition is available all the year round.
Water Lilies Swimming School runs a wide range of lessons and sessions for babies, children and adults throughout the week in this lovely pool!
Contact us at Water Lilies Swimming School for availability and booking
t: 01379 740489
e: treacle@waterliliesswim.co.uk
During half term and school holidays, including Chritsmas and Easter, you can also book private hire. Contact us in the Water Lilies office for availability and to book your slot 01379 740489 or email treacle@waterliliesswim.co.uk
Access can also be arranged to a qualified physiotherapist. Contact Anita Edwards 01379 678252.
Please remember or take with you the door code given to you at time of booking.
No shoes to be worn in the changing rooms or poolside.
Please take home used nappies.
Redlingfield Swimming Pool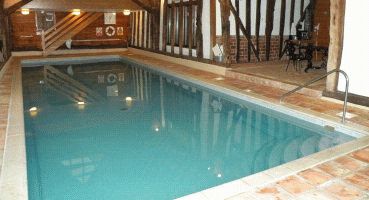 Wash Farm Barn,
Redlingfield,
Suffolk.
IP23 7QP

Photo Gallery
Redlingfield Pool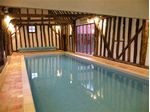 Redlingfield Pool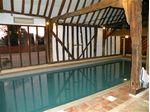 Swimming Pools
Select any of the pools below for more information: