Meet our instructors
Every term we introduce two of our Water Lilies Swimming School instructors. This term we find out more about Sarah Milne and Matt Marshall. Read their profiles here!
A summary of each is also in our November/December newsletter – out now!
Sarah Milne
"Hi my name is Sarah, I am 28 years old, and have two children. I have been a Water Lilies Swimming School swimming instructor for just over a year. I have over six years teaching experience and have worked at numerous pools in and around Norwich. I started off working as a Lifeguard and fell in love with teaching when I was asked to assist a lesson. I then went on to gain my ASA level 1 and 2 teaching qualifications.
This year, I have gone onto gain the STA baby and pre school qualification as well as Birthlight Aquanatal Yoga. I have always had a great interest in exercise in pregnancy and am looking to continue gaining qualifications so that I can go on to offer classes for postnatal, back ache, obesity, MS and many more.
I currently teach at Quidenham, Harleston and Bush Green. I thoroughly enjoy teaching with Water Lilies Swimming School and feel very proud to be part of such an exceptional swim school."
Matt Marshall
"Hi I'm Matt. I am 32 years old and have seven children (so hopefully child friendly by now).
My oldest has been swimming with Water Lilies Swimming School for about eight years now, which is how I know Treacle and the gang.
Originally from Birmingham, I learnt to swim with school - earning myself a free pass to the local swimming pool. From there I taught myself by watching the Olympic swimmers and other swimmers at the pool.
Teaching swimming is a new career path for me and after receiving my STA teacher qualification, this year I started working for Water Lilies Swimming School. And I love every minute of it. The role is so rewarding. I cherish every child's achievement and I am proud to be a part of it."
Woolnough Trophy Winner Announced

Congratulations to all the children nominated for the Summer Term 2014 trophy
Each term our instructors nominate two children for their enthusiasm and achievement throughout the term. The Woolnough Trophy was donated to Water Lilies Swimming School in 2007 and we have awarded the trophy to one of our swimmers every term since. Winning the Trophy is a great achievement as we teach over 1,000 children.
And the winner is...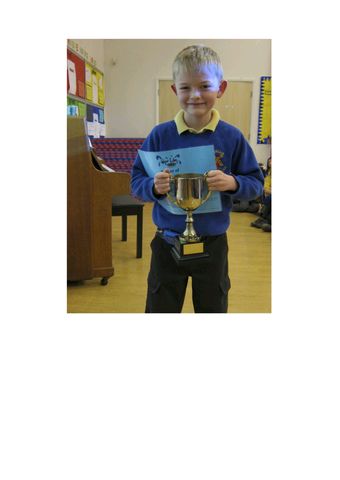 We are delighted to announce the May-August 2014 term winner is Dominic Wilkinson who swims with Water Lilies Swimming School in the Shelfanger pool. Congratulations Dominic!
Amanda Barrett, Dominic's instructor said:
"I nominated Dominic for his hard work and great progress throughtout the term, he really deserves this Award! Dominic's confidence has grown and grown and he has worked so hard to overcome his worries in the water. I am extremely impressed that he has progressed now into the STA Anglefish group. Well done Dominic!"
Hannah Cooke from Water Lilies Swimming School presented the golden trophy to Dominic during his school assembly. Dominic enjoyed coming up to receive his trophy and certificate, Mum was there too - it was a complete surprise!
Well done to all of the children who were nominated for the Woolnough Trophy - recognising their effort and achievement during the Summer 2014 term. We are delighted to announce the following children are runners up, congratulations to you all.
Summer Term 2014 Woolnough Trophy Runners Up
Authur Thompson
Kiera St Claire
Amelie Woodley
Reuben Woodley
Bethany Pallister
Eloise Morran
Imogen Bowen
Finlay Vyse
Archie Ponting
Zak Parsons
Mollie Chadwick
Isla Bersely
William Chapman
Joseph Chapple
Libby Wynn-Fraine
George Bunn
Rosie Healsy
Maria Barbu
Cassian Parravani
Crystal Tudor
Amie Seaman
Charlotte Green
Joshua Hayes
Sophie Shelley
Honeysuckle Bourne
Thomas Cole
Roman Ainge
Francesca Gibbons
Capturing the WOW factor - all photographs now available!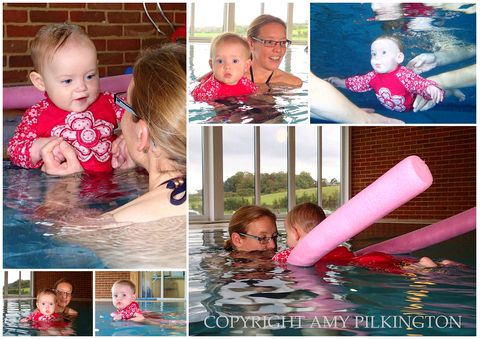 This term's photoshoot has been a tremendous success. Thank you to everyone who has taken part. A special thank you to our professional photographer Amy Pilkington.

All photographs are now ready to view and purchase.
Everyone has been sent an email with a personal viewing password. Sometimes the emails get sent to spam boxes. If you have not recieved your email it may have gone into spam, in this case please contact Amy via email to: amy@underwaterportraitsyamy.co.uk In this email please inlclude: name of child & parent, location, time and day of swimming lesson.
The viewing gallery will expire on Monday 15th December 2014.

ALL purchase must be made before this date!!

To order, please visit: www.underwaterportraitsyamy.co.uk
Every effort will be made to get your orders to you in time for Christmas. If you are short on time, don't forget you can buy digital downloads which download straight away to your home computer - then you can print and use them as you wish.
We hope you enjoy your photographs!