Golden Woolnough Trophy - Water Lilies' Star Swimmer Award
We are delighted to announce the winner of our special Woolnough Trophy award. Each term Water Lilies' instructors are invited to nominate those students which have really stood out that term - for their effort, enthusiasm, achievement and more. One of those nominated is awarded our golden Woolnought Trophy.
The trophy was donated to the swim school in 2007 and we have awarded one of our swimmers each term since then. Receiving the Water Lilies' Woolnough Trophy is a fantastic achievement especially as we teach over 1500 swimmers each week!
And the winner is...
We are thrilled to announce Alister Cruikshanks is the winner for the Summer 2016 Term. He swims at Water Lilies Swimming School with private tuition. Alister is our very first adult winner for the swim star award! Congratulations!!!
Our instructor Chris nominated Alister for the award, saying:
"Alister has made fantastic progress. He has grown in confidence and is now swimming the length of the pool with a streamlined body position and with relaxed breathing. I am sure that he will agree that his improvement since the day he started has been amazing. He should be very proud of himself."
We look forward to presenting Alister with the golden trophy and getting his name engraved on it.

The finalists are...
Congratulations to everyone who was nominated for the award:
Luca Salvadore
Harry Bannister-Wood
Ralph Putman
Lilia Wilson
Molly Chadwick
Crystal Tudor
Flynn Palmer
Wilf Edwards
Felix Simpson
Jacob Clarke
Felicity Jessica Wagner
Jamie Norton
Rebekah Thurston
Jack Lofthouse
Esme Chapman
Jamie-Lee Symonds
Jon-Paul Nevitt
Aiden Clarke
Billy Day
Jemima Lowe

*CONGRATULATIONS*
Download our wonderful STAnley Seal Father Christmas here!

For your chance to win a fab Christmassy prize colour in your sheet and return it to your next lesson.
Closing date for entries is Saturday 3rd December!


Santa STAnley colouring sheet DOWNLOAD

Christmas STAnley colouring sheet DOWNLOAD
In this issue we find out about Water Lilies' Swimming School Instructor Lousia-Kate Keylock.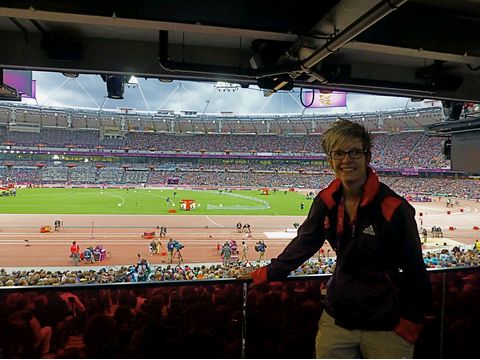 "I have been working as a member of the Water Lilies team since the summer. I am mainly based at Quidenham but also visit Redlingfield and Fressingfield. It's been lovely meeting you all and thank you for making me feel so welcome! I am so enjoying my return to teaching and break away from working full-time whilst studying for a NEBOSH Health & Safety Diploma.
I have been involved with swimming since the age of 16 years when I qualified as a Lifeguard at Diss Swim & Fitness Centre. I have been a Swimming Instructor since I was 18 years old. This enabled me to fund a Gap Year working in Hong Kong at an Outward Bound school and also help pay my way through college and university where I studied fine art photography.

For the past 11 years I have been employed in various roles within the leisure industry: Service Manager; Duty Manager; RLSS Lifeguard Trainer Assessor and Health & Safety Co-ordinator.
In 2012, my childhood dreams came true! I was fortunate enough to work at the London 2012 Olympics in the press operations team based in the Aquatic Centre where I got to meet and chaperone my swimming heroes - Michael Phelps, Mark Foster, Greg Louganis, Tom Daley...!!
I also took some time out from my career in 2013 to work as a volunteer Project Manager for the charity Raleigh International in Tanzania, Africa. I had the adventure of a lifetime and was involved with working on environmentally sustainable projects based in the rainforest and rural villages. I spent time trekking across the beautiful Southern Highlands living and working with tribes such as the Masai and HeHe tribes.
When I'm not hopping and splashing about in a Water Lilies' pond, I enjoy running and road cycling and am often training to compete in a road race or half-marathon. Florence in Italy is the next run destination on my list!"